THE ITALIAN ALPS - SUMMER AND WINTER
SUMMER AND WINTER in the Italian Alps amongst vineyards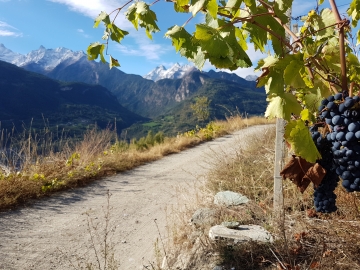 SUMMER IN SARRE, AOSTA, ITALY
AOSTA IS AN OLD ROMAN CITY SURROUNDED BY MOUNTAINOUS AGRICULTURAL LAND GROWING OLIVES AND FRUITS, INCLUDING GRAPES FOR WINE-MAKING, THERE IS AN ABUNDANCE OF OUTDOOR PERSUITS FOR EVERYONE-THE BEST FOOD AND WINE IN THE WORLD AND A HOT CLIMATE TO TOP UP YOUR TAN.

THE CITY IS JUST 5 MINUTES AWAY AND HAS BARS AND RESTAURANTS AND SOME FANTASTIC SHOPPING WHILST YOU CAN ALSO WALK TO LOCAL SHOPS AND RESTAURANTS WITHIN 5-10 MINUTES.

THERE IS ALWAYS THE OPTION OF A MORNING SKIING IN CERVINIA FOLLOWED BY A PICNIC IN THE SUNSHINE!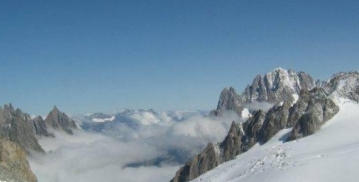 SKI CHALET SARRE, AOSTA, ITALY
A FAMILY RUN BUSINESS AT OUR CHALET IN SARRE WHERE WE OFFER A PERSONAL SERVICE INCLUDING FREE HELP WITH YOUR SKIING BY BASI QUALIFIED INSTRUCTORS. THE LOCAL RESORT LIFTS OF PILA ARE JUST 5 MINUTES AWAY ON THE EDGE OF THE TOWN AND TAKE YOU UP TO A FANTASTIC RESORT WITH PISTES FOR TOTAL BEGINNERS TO EXPERT WITH OFF PISTE AND TREE SKIING.